NewSkin partners develop anti-corrosion graphene additives for polyurethane paints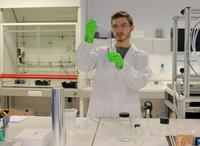 NewSkin partners develop anti-corrosion graphene additives for polyurethane paints
Published on 02 Feb 14:09 (8 months ago) by
AquaTT
NewSkin OITB partners
Carbon Waters
and
FUNDITEC
have been working in collaboration to develop graphene additives for both water and solvent-based polyurethane paints. The barrier properties of graphene make it possible to protect against corrosion more durably! The initial tests (Tafel and EIS) carried out show that polyurethane paints formulated with
Carbon Waters
additives, protect metals surfaces from corrosion for longer times than the reference topcoat. In addition, compared to other carbon additives such as nanotubes at the same concentration, Carbon Waters pre-dispersed graphene is more performant, easier to use and does not affect the colour.
As part of the NewSkin facilities,
FUNDITEC
's team acts as a technology provider in the field of functional nano-coatings, developing
polyurethane formulations and nano-formulated organic protective coatings
with high-wear resistance for anti-fouling and anti-corrosion properties on steel substrates and anti-ice properties on nano-textured composite samples.
As part of the NewSkin team,
Carbon Waters
bring their expertise on the synthesis and stabilization of graphene additives in various matrices (including water). As a technology provider in the field of high-performance additives, Carbon Waters provides different type of additives containing graphene to be tested once added to commercial paint formulations. It also directly modifies commercial topcoats to increase the performances such as corrosion protection, aging of intumescence coatings or anti-fouling.
In this collaboration with
Carbon Waters
,
FUNDITEC
's team focuses on the preparation and evaluation of dispersions with different carbon nanomaterials, to enhance the properties (mechanical and corrosion protection) of polyurethane top-coats. The work developed includes the enrichment (up to 0.15% dry coating) of commercial topcoats with graphene and MWCNT dispersions developed by Carbon Waters and FUNDITEC respectively. The resulting water and solvent-borne coating formulations were applied on steel substrates and the anticorrosion properties were evaluated.
In the NewSkin facilities, multiple and in-depth characterisation can be performed on a large variety of target applications and on large scale samples. For instance, the coatings prepared by
FUNDITEC
using
Carbon Waters
additive are characterised by
SIRRIS
in a unique ice test chamber developed as part of the NewSkin test bed facilities. While
TECNALIA
will rigorously evaluate the effect of aggressive industrial environments on corrosion and tribology and the behaviour of the coatings both in their onshore laboratory and in their off-shore
HarshLab
test facility, an unique off-shore platform in the Bay of Biscay (Spain). Other NewSkin partners, e.g.
Institute of Dynamics and Vibration Research
at Leibniz Hanover University (LUH)) can support in the testing of particular geometries such as bolts for mechanical and corrosion characterisation.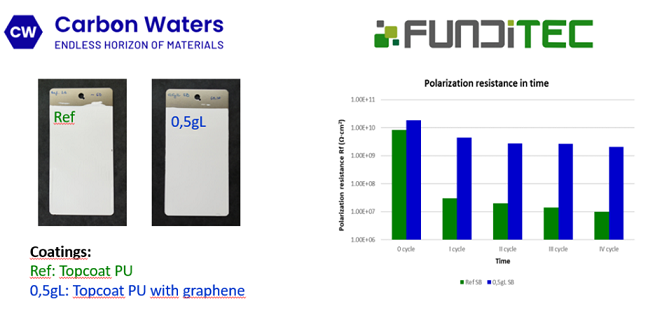 Thus, the EU-funded NewSkin Open Innovation Test Bed (OITB) project is offering unique pilot scale
prototyping, upscaling,
and
testing
facilities as well as route to market services, and access to investors, to SMEs, Research labs and industry to accelerate the commercialisation of innovative nano-surface and membrane materials and technology across Europe.
You can apply for free access to this and other NewSkin Open Innovation Test Bed facilities through NewSkin OITB Open Calls. Call 3 extended deadline is 3rd Feb 2023. The fourth and final call will open in February 2023, with deadline
23 June 2023
. For more details on the services available see
platform.NewSkin-OITB.eu
and contact the team today!
To apply, please contact the team on
info@NewSkin-OITB.eu
to make an initial enquiry, and/or to discuss the services for your potential application. You can
sign up here
to the NewSkin platform and complete the short online application form. Applicants can request an NDA before filling the open call application - please email
info@NewSkin-OITB.eu
to arrange this.
The NewSkin services offered are
expected to speed-up the launch of novel nanomaterials and membranes
, and commercial or personal products using these advanced materials,
to boost efficiency and to support industry, especially SMEs, in better and faster development of their products
.