AquaTT (www.aquatt.ie) is an SME that specialises in providing communications, dissemination, knowledge transfer, knowledge management, and project management solutions for European research projects. With more than 25 years of experience, our team includes experts in scientific research, project management, communications, training, and business development. Horizon 2020 and Horizon Europe present opportunities for collaboration in pursuit of scientific research that will lead to lasting benefit for Europe's citizens. AquaTT is committed to its aim of partnering in projects in order to show demonstrable value creation from research, resulting in significant contributions towards solving many of the societal challenges facing Europe.
Targeted industries
Key interests
Nano-enabled water membranes, Textured industrial components (gears, seals, gaskets, pistons, shafts, propellers…), Nano-enabled elements for blades and composites, Fatigue assessment of large offshore steel structures, Pumps, Graphene, Equipment exposed to harsh conditions
Upscaling facilities
Laser, PVD and CVD (including R2R), Water membranes, Texturing during moulding, Roll 2 roll texturing
Testing facilities
Icing conditions, Fouling and Off-shore, Harsh industrial conditions, Bolts in harsh environments, Water filtration, Climate chamber
Projects
Projects for this organisation have not been documented.
Services
Services for this organisation have not been documented.
Products
Products for this organisation have not been documented.

https://aquatt.ie/

NewSkin project partner
Knowledge transfer Knowledge management Communications Dissemination Exploitation water filtration Pumps Anti-biofouling Anti-corrosion Anti-scaling WasteWater performance Efficiency Anti-cavitation aquaculture marine freshwater InnovativeSolutions Upscaling Route-to-market desalination acceleratedTest graphene membranes
Main contact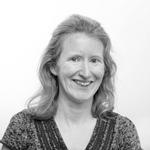 Olga Ormond
Senior Project Manager