NewSkin partners ML-ENGRAVING and LUH Institute of Dynamics and Vibration Research have successfully optimised the tribological performance of an industrial component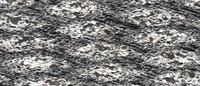 NewSkin partners ML-ENGRAVING and LUH Institute of Dynamics and Vibration Research have successfully optimised the tribological performance of an industrial component
Published on 13 Jan 09:24 (11 months ago) by
AquaTT
NewSkin partners
ML ENGRAVING srl
and
Institute of Dynamics and Vibration Research
have produced successful results as part of their latest
NewSkin OITB
work on enhancing the tribological performance (friction, wear, and lubrication of interacting surfaces) of an industrial component.
In the image in Fig1, you can see a metallic surface that has been modified by laser surface texturing to optimise the tribological performance of an industrial component. This functional surface was produced by
NewSkin OITB
partner
ML ENGRAVING srl
using modern laser technologies, and then tested at the NewSkin testing facility at the
Institute of Dynamics and Vibration Research
(
LUH
).
The
Institute of Dynamics and Vibration Research
has a wide range of test equipment to analyse and evaluate the tribological performance of functional surfaces in relative motion. In addition, the institute can perform high-precision surface analysis using an optical 3D system. These testing facilities are accessible to you through
NewSkin OITB
platform.
If you are interested in solutions to increase the performance of your components by surface nanotechnologies
NewSkin OITB
facilities and services are for you. Please feel free to contact us on
info@NewSkin-OITB.eu
!