NewSkin OITB team at Aquaculture Europe 2023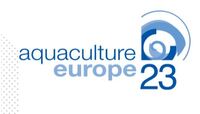 NewSkin OITB team at Aquaculture Europe 2023
Published on 15 Sep 15:19 (2 months ago) by
AquaTT
Join the
NewSkin OITB
team at
Aquaculture Europe 2023
September 18 - 21, 2023 in Vienna, Austria! Pick up a flyer on Water related technologies on booth no.35 and discover our EU-funded Open Innovation Test Bed services that may be relevant to you.
NewSkin OITB
may be of particular interest to #
AquacultureEurope
2023 attendees making
aquaculture & offshore
#equipment
(also boats/ships) and especially in salt-water. For example, in
saline recirculating aquaculture systems (RAS)
where the pumps and other elements suffer from corrosion and/or fouling – NewSkin OITB open access facilities can be used to advance the surface technology to increase
anti-corrosion
,
anti-fouling
and
anti-cavitation
(e.g. in pumps) properties. Also, for
tribological surfaces
(e.g. advancing moving parts without the need for lubrication). For the
RAS membrane filtration
part – NewSkin OITB facilities can be used to enhance filtration membranes for better performance.