NewSkin partner FUNDITEC presentation at CASP 2022 - corrosion protection on texturized steel moulds

NewSkin partner FUNDITEC presentation at CASP 2022 - corrosion protection on texturized steel moulds
Published on 27 Jul 08:57 (over 1 year ago) by
AquaTT
NewSkin partner
FUNDITEC
presented results on their latest
NewSkin OITB
project work in the 2nd International Conference and Exhibition on Corrosion and Surface Protection for Steel (CASP 2022) on 26 May 2022.
In his presentation "Corrosion protection on texturized steel moulds for polymeric products by sol-gel release coatings", José Ignacio Lozano, from the Laboratory of Advanced Materials at FUNDITEC in Spain reported results on a series of developed ultra-thin (~<1 micron) sol-gel release agent silica-based coatings that include in their formulation metallic elements of proven hardness, such as Zn, Ti and Zr. These sol-gel coatings have the potential to increase the corrosion resistance of surfaces while presenting good demoulding properties, by preventing mould surface contamination and avoiding masking of the delicate mould pattern.


As part of the NewSkin facilities, the
FUNDITEC
team acts as technology provider in the field of functional nano-coatings, developing sol-gel formulations with high wear resistance for anti-fouling and anti-corrosion properties on steel substrates and anti-ice properties on nano-textured composite samples. These formulations, once scaled-up by NewSkin partner GXC, will be evaluated in a wide range of scenarios to be applied by NewSkin partner LEITAT in their pilot plant for nano-coatings applications.

The EU-funded NewSkin Open Innovation Test Bed project is offering unique pilot scale
prototyping, upscaling,
and
testing
facilities as well as route to market services, and access to investors, to SMEs, Research labs and industry to accelerate the commercialisation of innovative nano-surface and membrane materials and technology across Europe.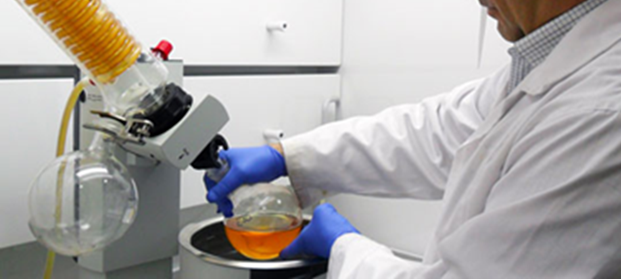 You can apply for free access to this and other NewSkin Open Innovation Test Bed facilities through NewSkin OITB Open Calls (Call 2 deadline on 29th July 2022,
Call 3 opens August 2022
), more details on the services available on
platform.NewSkin-OITB.eu
To apply, please contact the team on
info@NewSkin-OITB.eu
to make an initial enquiry, and/or to discuss the services for your potential application. You can
sign up here
to the NewSkin platform and once the call is open, complete the short online application form. Applicants can request an NDA before filling the open call application - please email
info@NewSkin-OITB.eu
to arrange this.
The NewSkin services offered are
expected to speed-up the launch of novel nanomaterials and membranes
, and commercial or personal products using these advanced materials,
to boost efficiency and to support industry, especially SMEs, in better and faster development of their products
.