Since few years, the internal evolution of KF led to a new business organization based on 3 levels of proposal to the market: Production, Integration and Distribution ; together with 4 c lear product lines ( monitors and visualization, money management, ID peripherals and industrial printers ) . The willingness to follow the theories of lean thinking, focused on a few specific things and to offer to our customers specific and efficient services , this i s the hallmark of the new KF of the future years... Our range of products is defined based on over twenty- five years experience of some of its founders and the close relationships with our project partners, companies of global significance, certified producers and qualified suppliers. We provide a Wide range of customized monitor from 4,3" to 55". Driven by future technology touch system. with KF's own board, emotable in order to control everything from distance, with many features as Luminos Intensity Sensor, Proximity sensor, Temperature and Vibration sensor, wide range power supply, and wide range temperature.
Targeted industries
Optics and electronics, Industrial Components
Key interests
Textured industrial components (gears, seals, gaskets, pistons, shafts, propellers…), Nano-formulated paints application, Nano-enabled flexible glass, plastic and metal (including flexible electronics, Photovoltaics, heat exchangers and electrochromic envelopes), Graphene, Equipment exposed to harsh conditions
Upscaling facilities
Testing facilities
Harsh industrial conditions, Climate chamber
Projects
Projects for this organisation have not been documented.
Services
Services for this organisation have not been documented.
Products
Products for this organisation have not been documented.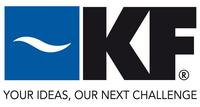 /entities/125-kf-srl-societa-benefit