Cailabs was established in 2013 in Rennes and is a French deep-tech company which designs, manufactures and sells photonic solutions. By combining our state-of-the-art beam shaping technology (Multi-Plan Light Conversion or MPLC) with optimal engineering, we create innovative products that help solve some of today's major industrial and technological challenges for multiple applications. Designed to improve laser processing, the CANUNDA range provides versatile and effective laser beam shaping. CANUNDA improves the quality, precision, speed and stability of processing for all types of laser source, whether single-mode or multimode. The CANUNDA range of fully reflective solutions ensure stable, low-loss beam shaping capable of withstanding the high power of cutting or welding lasers or the high energy levels achieved by ultrashort pulse lasers for micromachining processes. The CANUNDA range includes the following solutions: CANUNDA-HP, a laser beam shaping platform designed to improve power laser processes (welding, cutting, additive manufacturing. etc.) ; CANUNDA-PULSE, modules designed for efficient and accurate ultrashort pulse laser beam shaping (round, square or line top-hat) or to stabilize ultrashort lasers (Mode-Cleaner) ; CANUNDA-SPLIT, modules that allow different beam splitting patterns to be electronically selected, suitable for all industry standard machines ; CANUNDA-AXICON, a reflective axicon that generates a high-quality Bessel beam for ultrashort pulse laser glass machining.
Targeted industries
Industrial Components, Optics and electronics
Key interests
Textured industrial components (gears, seals, gaskets, pistons, shafts, propellers…), Nano-enabled flexible glass, plastic and metal (including flexible electronics, Photovoltaics, heat exchangers and electrochromic envelopes), Nano-enabled surfaces for energy storage, Nano-enabled elements for blades and composites, Micro-electronics
Upscaling facilities
Testing facilities
Projects
Projects for this organisation have not been documented.
Services
Services for this organisation have not been documented.
Products
Products for this organisation have not been documented.

https://www.cailabs.com/en/products/canunda/
beam shaping surface texturing ultra short pulse laser femto second laser microprocessing surface functionalization yield optimization top hat generation
Main contact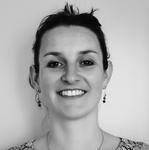 Gwenn Pallier
Product & project manager