Dublin City University is a globally recognised university committed to excellence and the development of talent through its fundamentals of academic and operational excellence. DCU's strategic objective is to gain recognition as an International University of Enterprise and to equip students with the requisite skills and knowledge to meet the challenges of the 21st century. Within the NewSkin OITB, Dublin City University will offer services around laser surface hardening and micro-/nano-scale structuring of membranes, ceramics and metals. DCU can also machine large complex surfaces using its 4-axis laser machining system. DCU also offers a closed loop cavitation test-bed for evaluation of pump impellors.
Targeted industries
Packaging, Industrial Components, Optics and electronics, Transport, Construction
Key interests
Textured industrial components (gears, seals, gaskets, pistons, shafts, propellers…), Nano-enabled water membranes, Nano-enabled elements for blades and composites
Upscaling facilities
Laser
Testing facilities
Projects
Projects for this organisation have not been documented.
Services
Services for this organisation have not been documented.
Products
Products for this organisation have not been documented.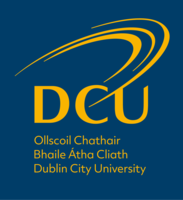 https://www.dcu.ie

NewSkin project partner