European cluster of ceramics
« Association for the development and promotion of the European ceramic center" also named European Cluster of Ceramics, is a competitiveness cluster specialised in ceramics and related materials and processes (decorative and technical ceramics, mineral raw materials and surface coatings/treatments). It acts to promote products and know-how of its members. It is the unique ceramics cluster. With the aim of fostering innovation in its sector, the cluster's strategy is defined around four strategical markets considered as priority by the study of economic indicators: Luxury and Creation (watchmaking, jewelery, tableware, cosmetics ...) , Health Environment and Habitat (dental and orthopedic prosthesis, air or water filters, tiles, bricks ...), Transport and Energy (reactor nozzles, mechanical components, energy storage devices, catalysts ...), Ceramics for the electronics and photonics (electrical components, fuses and insulators, optical fiber, laser and light source ...). This strategy is based on two key technological domains: The factory of the future applied to ceramics (additive ceramic manufacturing processes, modeling of manufacturing processes and materials ...) and surface treatments (plasma technology, vapor deposition technology…). The main mission of the cluster is to boost the activity of the ceramic sectors through innovation. To do this, the Cluster proposes i) a network animation (organization of technical days, expert days and workshops), ii) support for the setting up of innovative projects (technical rereading and market context, help in setting up consortium, dissemination of project calls) in order to promote the innovation capacity of the actors, iii) the promotion of the know-how of its members (visibility of the members on the Pole's website and its various media), iiii) listening and a collection of the expectations of ceramics givers (the presence of the Pole at fifteen or so business conventions and trade shows). The cluster also promotes collaborations throughout its network. It represents the ceramic sector and also it aims to raise awareness of ceramics in their diversity, in their properties and their applications. As the French cluster of reference in ceramics, its industrial members are around 120, located everywhere in France (Cf figure 1). Among our 120 members, we have 7% present abroad: Belgium, Germany, Italy, Switzerland. Mainly SMEs, these industrials are most often positioned in several markets, such as: medical, aerospace, treatment of water or air, optic, electronic, machining and finition, surface treatment. Due to its presence in several national and international events, the cluster also has an expanded network of 3,500 contacts.
Targeted industries
Prothesis, Water treatments, Transport, Medical device, Construction, Optics and electronics
Key interests
Textured industrial components (gears, seals, gaskets, pistons, shafts, propellers…), Prosthesis, Nano-enabled water membranes, Nano-enabled flexible glass, plastic and metal (including flexible electronics, Photovoltaics, heat exchangers and electrochromic envelopes), Nano-enabled surfaces for energy storage
Upscaling facilities
Testing facilities
Projects
Projects for this organisation have not been documented.
Services
Services for this organisation have not been documented.
Products
Products for this organisation have not been documented.
https://cerameurop.com/en/home/

NewSkin project partner
Main contact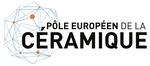 Valentine Glattard
European Project Officer