The Instituto Tecnológico de Aragón (ITAINNOVA), Zaragoza, Spain, is a non-profit technology centre whose main objective is to promote competitiveness in the industrial sector by means of the development, acquisition, adaptation and transfer of innovative technologies. In New Skin, experimental evaluation of micro/nano texturing during moulding for polymeric components with a Demoulding Test Rig will be done. Demoulding processes are more demanding with micro/nano textured surfaces and interaction between polymers and release coatings must be evaluated. Furthermore, ITAINNOVA offers ROM-based tools fed either by simulations or experimental data for the design of micro/nano-structured surfaces to yield advanced functionalities (low friction, lotus effects, improved convective properties, catalytic effect ...) & offers Knowledge-Base-Simulations to study in detail moulding/demoulding behaviour of new materials such as reinforced polymers, biopolymers, and different micro/nano textures and geometries with enhanced functionalities (Abaqus, CFD, Durability virtual testing, Molecular dynamics). Finally, ITAINNOVA offers design, development, manufacturing, certification and set-up of devoted test rigs for measurement of specific product functions, model verification or product validation & offers a Holistic Design Software (HDS) for the design and optimisation of texture patterns for rubber seals in collaboration with Leibniz University Hannover (LUH).
Targeted industries
Transport, Renewable energy, Medical device
Key interests
Textured industrial components (gears, seals, gaskets, pistons, shafts, propellers…)
Upscaling facilities
Texturing during moulding
Testing facilities
Projects
Projects for this organisation have not been documented.
Services
Services for this organisation have not been documented.
Products
Products for this organisation have not been documented.

https://www.itainnova.es/es

NewSkin project partner
polymers thermoset thermoplastics transfer during moulding texture nanotexture microtexture demoulding coating Reduced Order Models Knowledge-Based-Simulations test rig Holistic Design Software Rubber seals
Main contact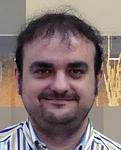 ELIAS LIARTE
PROJECT MANAGER