Inspiralia is a consulting group operating in the DACH region whose history in Austria dates back to 1994 and specializes in research, development, growth and innovation funding for companies. With its decades of experience, Inspiralia offers a 360-degree service and supports companies from the project idea through the entire funding application and processing to optimal financing. Thanks to the globally active parent company in the background and the reorganization in the DACH region, Inspiralia is a regional partner with international roots. The more than 35 employees in Austria, Germany and Switzerland currently realize around 350 projects per year. With decades of experience and the know-how of a broad-based team of experts, Inspiralia thus ensures the realization of project plans of domestic companies and the future of the business location. If required, Inspiralia also provides support in the search for international investors.
Targeted industries
Water treatments, Renewable energy, Packaging, Construction, Optics and electronics, Industrial Components, Prothesis, Transport
Key interests
Nano-enabled water membranes, Nano-enabled flexible glass, plastic and metal (including flexible electronics, Photovoltaics, heat exchangers and electrochromic envelopes), Pumps, Tribological coatings/surfaces , Textured industrial components (gears, seals, gaskets, pistons, shafts, propellers…), Optics, Nano-formulated paints application, Functional films (packaging and electronics), Nano-enabled surfaces for energy storage, Nano-enabled elements for blades and composites, Micro-electronics, Fatigue assessment of large offshore steel structures, Influence of corrosion on fatigue resistance of high-strength bolts, Graphene, Equipment exposed to harsh conditions , Prosthesis
Upscaling facilities
Laser, PVD and CVD (including R2R), Water membranes, Texturing during moulding, Roll 2 roll texturing
Testing facilities
Icing conditions, Water filtration, Fouling and Off-shore, Harsh industrial conditions, Intumescent Coatings, Bolts in harsh environments, Large Scale Fatigue Tests, High-Strength connection fatigue assessment, Servo-hydraulic tests for large steel structures, Resonance testing machine, Climate chamber
Projects
Projects for this organisation have not been documented.
Services
NewSkin Innovation Ecosystem engagement

As a partner in NewSkin, Inspiralia's role is to develop the innovation ecosystem engagement between the market and the OITB. We are helping the customers of the OITB to establish their businesses and to maintain their growth, by assisting in obtaining public funding from different sources, at national and international level. Our work is bidirectional: on one side, we offer our clients the NewSkin services in case they might be interested in applying to the Open Calls, and on the other side, we broaden the business development horizons of the OITB leads through our expertise in obtaining public financing.
Products
Products for this organisation have not been documented.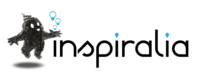 https://inspiralia.at/

NewSkin project partner
Main contact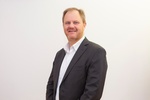 Javier Calvet
Managing Director