Wiegel Verwaltung GmbH & Co KG
Corrosion protection is a matter of trust. Only the careful execution of all the process steps guarantees a lasting result. This why the Wiegel corrosion protection team protects your steel not only with outstanding process quality. Also all the associated services are executed with the same care: From the commissioning to the fine cleaning through to the thread cleaning, from the pre-assembly to special packaging (e.g. overseas) through to the preservation, e.g. white rust protection. Personal. Direct. Straightforward. For more than 70 years, the family business founded by Hans Wiegel back in 1948 in Franconia, Germany, has stood for predictability, reliability and quality craftsmanship. Through to this day, flair, craftsmanship and care are afforded top priority.
Targeted industries
Key interests
Nano-formulated paints application, Functional films (packaging and electronics), Equipment exposed to harsh conditions
Upscaling facilities
Testing facilities
Fouling and Off-shore, Harsh industrial conditions, Climate chamber
Projects
Projects for this organisation have not been documented.
Services
Services for this organisation have not been documented.
Products
Products for this organisation have not been documented.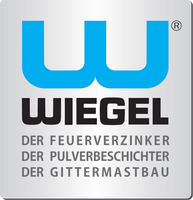 http://www.wiegel.de
Main contact
Wilfried Benko
R&D engineer